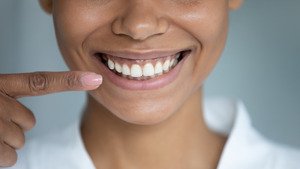 If you have been wearing braces for a while, you're probably looking forward to the day when you can finally have them removed. However, the orthodontic process isn't completely over the moment your braces are taken off your teeth; there are steps you'll need to follow to help the results of your treatment last. Here are the basics of what you can expect after you're done with braces.
Wearing Your Retainers
Left on their own, your teeth will try to return to their original positions once your braces have been removed. To make sure they stay in place, your orthodontist will recommend wearing a retainer. There are two main types of retainers that you might receive: fixed retainers and removable retainers.
A fixed retainer is a piece of wire that is attached to the backsides of your teeth. It's usually used for the bottom teeth, but it can also be bonded to the top teeth. It's worth remembering that a fixed retainer isn't necessarily permanent; it might have to be removed or replaced at some point.
A removable retainer can be taken out of your mouth at any time. For the first 3 to 6 months, you should keep it on your teeth for at least 22 hours a day, only removing it for meals or oral hygiene purposes. After a certain point, you will only need to wear it at night.
You can get the same kind of retainer for both arches of teeth, or you might receive one fixed retainer and one removable retainer. Your orthodontist will let you know which approach is best for you.
Taking Care of Your New Smile
Once you see what your perfectly aligned grin looks like without brackets and wires, you'll naturally want to do whatever you can to protect it. In addition to wearing your retainer as instructed, you should also take the following steps:
Schedule a dental cleaning about a week after having your braces taken off your teeth. Your dentist or dental hygienist will be able to remove any plaque or tartar that might have built up in areas you were unable to brush properly during your orthodontic treatment.
Keep up with your regular orthodontic appointments to make sure that your teeth are staying where they're supposed to. If you have removable retainers, your orthodontist will let you know when you can switch from wearing them during the day to only wearing them at night.
If your wisdom teeth haven't erupted yet, be proactive about having them checked. If there's not enough space for the wisdom teeth in your mouth, they could cause your other teeth to shift. Oftentimes, it's best to have wisdom teeth removed before they can start causing problems.
As long as you follow your orthodontist's instructions and give your smile the care it deserves, you can protect your investment and enjoy your perfectly aligned teeth for a long time to come.
About the Author
Dr. Stan Drabik completed his orthodontic certificate at Boston University's Henry M. Goldman School of Dental Medicine. As an orthodontist, he enjoys getting to know his patients as individuals and helping them make lifelong changes to their smiles. At Drabik Orthodontics in Rochester, he offers different kinds of braces as well as carefully customized retainers. To schedule a consultation with Dr. Drabik, visit his website or call (585) 730-7700.