Traditional Orthodontics – Rochester, NY
The Guaranteed Way to Achieve a Straight Smile
If you're considering straightening your smile, we're glad you found us. At Drabik Orthodontics, we offer traditional braces as well as various other options to help you achieve your dream smile. Dr. Stan Drabik is experienced in treating patients of all ages with a wide range of orthodontic services. To learn more about you and your family's orthodontic treatment options, keep reading!
Why Choose Drabik Orthodontics for Traditional Orthodontics?
Experienced Orthodontist & Team
State-of-the-Art Technology
Outstanding Customer Service
Traditional Metal Braces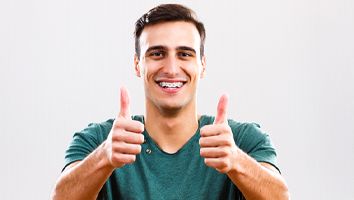 This option involves the use of metal wires and brackets that are fixed to the teeth. Dr. Drabik will tighten these wires to create torque that gradually shifts your teeth into place. This is typically done over the course of multiple years, resulting in beautiful and predictable straight teeth. Traditional braces are still popular today because they can correct a wide range of orthodontic issues.
Phase One Pediatric Orthodontics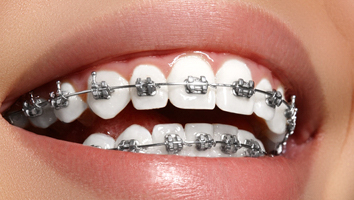 When your child turns 7, we recommend that they complete an initial orthodontic screening. This gives Dr. Drabik a chance to treat any early orthodontic problems, setting your children up for successful smiles in the future. He can use Phase One Pediatric Orthodontics to decrease your kid's need for more extensive orthodontic treatment in the future, creating room for their adult teeth to properly grow in.
Clear/Ceramic Braces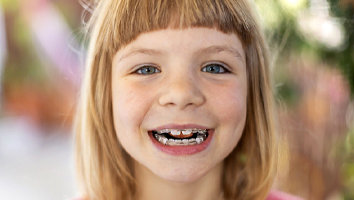 If you're like many adults, you may think that the time to get a straight smile is in the past like your younger years. However, we have options like clear and ceramic braces, giving you a more discreet solution for your crooked smile. They work just like traditional braces, however their key difference is that they can seamlessly blend into the smile. This is perfect for those who want to feel confident to grin during their social and professional lives.
Self-Ligating Braces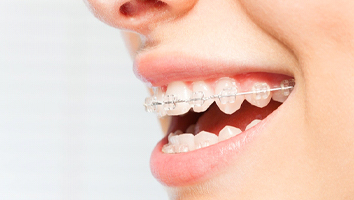 When traditional braces shift teeth, there is some friction that occurs against the wire that is attached to the brackets, slowing down the movement of your teeth. However, with self-ligating braces, the wire is held in place using small metal latches on each bracket. This allows teeth to slide more easily along the wire, creating a beautifully straight set of teeth.
Lingual Braces
If you're looking for the most discreet way to straighten your smile, then lingual braces are right for you. This orthodontic service involves the same materials as traditional braces, except the metal brackets and wires are placed on the inside of your smile. From the back of your teeth, lingual braces can still fix a crooked smile, but you won't have to deal with the appearance of traditional braces.
If you have any questions about our orthodontics in Rochester, or if you wish to schedule a consultation with Dr. Drabik, don't hesitate to contact our office today!