Retainers – Rochester, NY | Webster, NY
Keep Your Teeth in Their Perfectly Straight Positions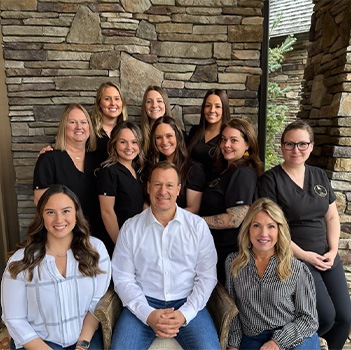 There is no denying the effectiveness of braces. With traditional orthodontics or Invisalign, your teeth can gradually be guided into their perfectly aligned positions. However, keeping them there is ultimately up to you. To prevent orthodontic relapse, our team provides our patients with custom-made retainers in Rochester, which help preserve your dream smile both now and decades from now. To learn more about this orthodontic appliance, read on!
Why Choose Drabik Orthodontics For Retainers?
Designed to maintain treatment results for a lifetime
Custom-made appliances for every patient
Highly-Trained, Friendly Team
The Importance of Retainers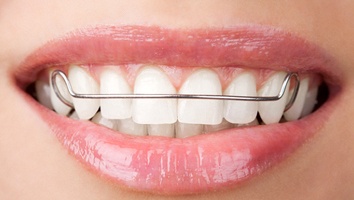 As mentioned above, braces can shift your teeth into their ideal positions over the course of your treatment plan. However, this isn't a permanent change – keeping them there requires the use of a retainer. Although small, this orthodontic appliance helps your teeth "set" in place and prevents your teeth from shifting. Ideally, you will wear it for 20-22 hours a day for the first six months or so. Over time, you can transition to wearing it less and less until you only wear it as you sleep.
The Different Types of Retainers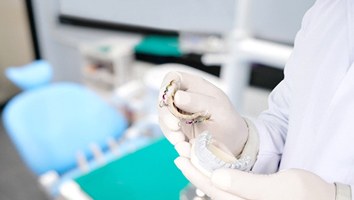 Our team at Drabik Orthodontics is proud to offer our patients two types of retainers:
Removable retainers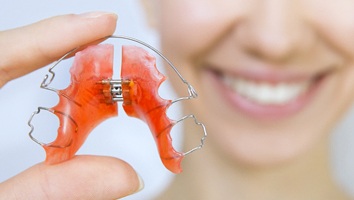 As the name suggests, removable retainers are not fixed to your teeth. In short, the wire or plastic appliance snaps over your teeth and it can be removed when you eat, drink, or complete your oral hygiene regimen. Each removable retainer is custom-made to ensure a snug fit, which helps prevent unwanted movement.
Fixed retainers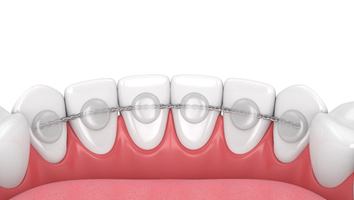 Fixed retainers, on the other hand, are bonded to the back of your teeth to keep them in place. The pro to this type is that they aren't removable, making them nearly impossible to lose and ensuring you meet the necessary wear time. The one downside is that they are a bit more difficult to clean. Don't worry – our Webster orthodontist will review the benefits of each type to help you determine which one is best for you.
Caring for Your Retainer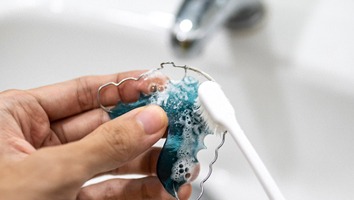 Wearing your retainer should be a lifelong commitment. As a result, you'll want yours to last for as long as possible. To keep yours in pristine condition, here are a few best practices to implement:
Don't use hot water to rinse your retainer (this can warp their shape)
Clean your retainer regularly with a soft-bristled toothbrush to remove debris
Store your retainer in a protective case when you're not using it
Soak your retainer in a dentist-recommended cleaner each evening to prevent calcium buildup
Replace your retainer if it chips or is damaged in any way