PHASE ONE PEDIATRIC ORTHODONTICS – ROCHESTER, NY | WEBSTER, NY
Giving Little Smiles a Strong Start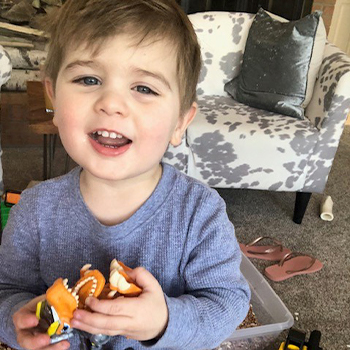 Dr. Drabik and our team enjoy helping little smiles shine. We offer an approach to treatment specifically designed to help children dealing with the earliest stages of orthodontic issues: phase one pediatric orthodontics in Rochester, which is also known as phase 1 orthodontics or interceptive orthodontics. We can start treatment early with conservative strategies, whether that is through braces or other orthodontic accessories. The goal of phase one orthodontics is to guide the development of the oral structures and prevent the need for more extensive treatments down the road.
Why Choose Drabik Orthodontics for Phase One Pediatric Orthodontics?
Orthodontist with more than 20 years of experience
Kind, compassionate, & knowledgeable team
Designed to help prevent issues before they start
Does My Child Need Phase One Orthodontics?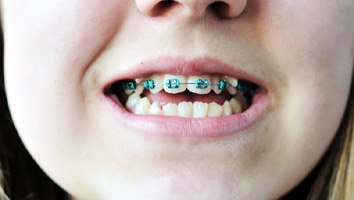 Your family dentist or pediatric dentist should take note of any indications that your little one may need orthodontic care, and they can make the proper referrals. (Your child's regular dentist is likely quite skilled, but there is nothing wrong with proactively scheduling an orthodontic consultation for your child.)
You should also keep an eye on your child's oral development. Here are some indications that they may need phase 1 orthodontic care:
They have crowded, crooked, or gapped teeth.
They have protruding teeth.
Their top and bottom teeth do not fit together correctly (in other words, they have a bad bite).
They have habits that could affect their dental development, such as vigorous thumb sucking or forward tongue positioning.
It is challenging for them to clearly pronounce certain sounds.
They have breathing problems, whether it is during the day or while they are asleep.
Their jaw does not seem to be proportionate with the rest of their head.
Their incoming adult teeth seem to be obstructed by their baby teeth.
HOW PHASE ONE PEDIATRIC ORTHODONTICS WORKS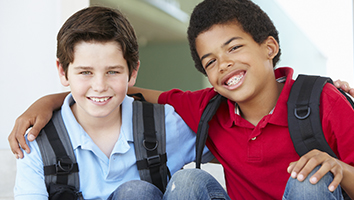 Phase one pediatric orthodontics has one basic goal: fix misalignments in erupting permanent teeth and developing jaws to ensure the permanent teeth have enough room to come in straight. To do this, we recommend that parents bring their children in for a complete orthodontic screening by the age of seven. At this age, Dr. Drabik or Dr. Peres will be able to assess the health of their remaining baby teeth and developing adult teeth, as well as evaluate any potential developmental concerns.
If Dr. Drabik or Dr. Peres sees any issues, he may recommend limited orthodontic appliances that will help guide the growth the growth of your child's oral structures. Phase one orthodontic treatment usually lasts less than one year, after which he will reexamine your child's mouth and determine if they could benefit from phase two orthodontic treatment in Webster, which usually involves full braces or clear aligners. It usually takes place a few years after phase one treatment is complete.
THE BENEFITS OF PHASE ONE PEDIATRIC ORTHODONTICS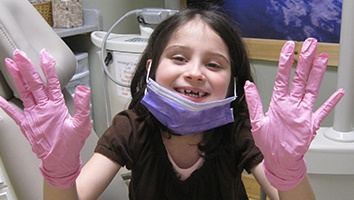 Some noteworthy benefits of phase one orthodontics include:
It is able to correct crooked, crowded, and gapped erupting permanent teeth.
It can help to lessen or eliminate alignment issues with the erupting adult teeth.
It guides the proper development of the teeth and jaws.
It can drastically decrease a child's need for more extensive orthodontic treatment in the future. In some cases, it can even prevent the need for future surgery.
It can help improve various aspects of oral function, including speech, chewing, and breathing. In fact, it may even reduce or eliminate sleep apnea in children.
It can help children stop habits that could lead to future orthodontic issues, such as thumb sucking and tongue thrust.
Why Your Child Should See an Orthodontist by Age 7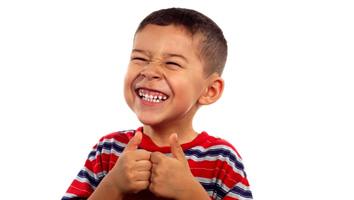 The American Association of Orthodontists recommends that all children have an orthodontic consultation before they turn 7 years old. This recommendation stands even if a child's pediatric dentist or family dentist has not noticed any obvious orthodontic issues. In some cases, there are subtle issues with the development of the teeth and jaws that only an orthodontist is qualified to recognize and treat.
If you wait too long to schedule your child's first orthodontic appointment, they could miss out on the opportunity for early treatment, which could complicate their oral health down the road. Of course, not all kids need phase one orthodontic treatment. It is entirely possible that Dr. Drabik or Dr. Peres will determine that no action is necessary, either now or in the foreseeable future.
COME SEE US!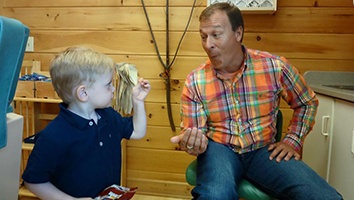 If your child is approximately seven years old or if you can tell they already have some orthodontic concerns (crooked teeth or problems with their bite), we recommend you schedule an appointment with Dr. Drabik or Dr. Peres. They will know exactly how to make sure your little one stays comfortable and that you completely understand their needs. To schedule their orthodontic consultation, contact us today !