Invisalign® Clear Aligners – Rochester, NY | Webster, NY
Straightening Smiles with Comfort & Confidence
Have you been wanting to straighten your crooked teeth? Traditional braces with metal brackets and wires often cause people hassle, irritation, and self-consciousness due to appearance. Thankfully, we offer Invisalign clear aligners in Rochester to give our patients the most comfortable and discreet way to achieve their dream smiles. Keep reading to learn more about Invisalign and how it works.
Why Choose Drabik Orthodontics for Invisalign Clear Aligners?
Certified Invisalign Elite Provider Since 2010
State-of-the-Art Office
Experienced Orthodontist & Team
How Does Invisalign Work?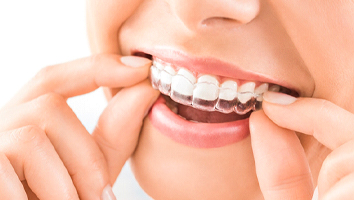 Unlike traditional braces with metal wires and brackets, Invisalign uses a series of clear aligners to gradually shift your teeth into place. Each aligning tray represents a different stage of treatment, and you'll move on to the next in the series after about 2 weeks. It's important that you wear your aligners for at least 20 to 22 hours a day to ensure that the treatment is most effective. Typically, Invisalign in Webster will take between 6 and 18 months to complete, and your treatment time will all depend on your specific smile. Plus, the aligning trays are completely removeable, allowing you to eat all of your favorite foods without worrying about damaging your orthodontics.
Invisalign Teen Clear Aligners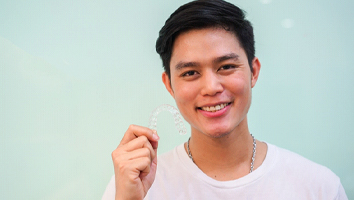 We also offer Invisalign Teen—the most popular treatment for high schoolers. The teen years can be some of the most socially awkward times in your son or daughter's life, which is why they may not want to add braces into the mix. However, we offer Invisalign Teen to give your kids a chance to get an amazingly straight smile without the appearance and discomfort of braces. The only difference between Invisalign Teen and regular Invisalign is that these aligners come with small blue dots that change colors based on how much they're worn. That way, parents can tell exactly how much their kids have been wearing them. Additionally, we provide a few extra aligners because let's face it, teens are more likely to lose or break one!
How You Can Benefit from Acceledent
One of the main factors that hold patients back from getting the straight smile of their dreams is time. Invisalign, even though it has a shorter treatment time than braces, can be a long commitment. However, we offer Acceledent as a solution. This amazing technology uses gentle vibrations sent through a mouthpiece that speeds up the movement of your teeth, potentially cutting your treatment time in half. This works by accelerating a process called bone remodeling, which allows your teeth to shift more easily into an aligned position.
Understanding the Cost of Invisalign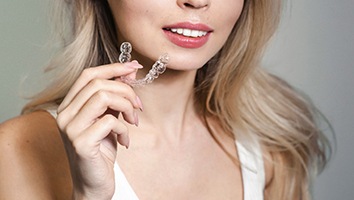 If you're considering Invisalign, you're probably wondering about the price of your treatment. For any specific questions or concerns, please don't hesitate to contact our friendly team at Drabik Orthodontics to learn more. Until then, we've included some of the most important factors that determine the cost of Invisalign in Rochester.
Factors that Affect the Cost of Invisalign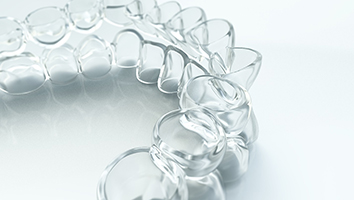 There are three main factors that will influence the price of your Invisalign:
Are you straightening one arch or both? While it's usually the entire smile, only needing Invisalign for one arch will generally cost less.
How complex is your case? A single gap in the smile will require less time and aligning trays to correct than teeth that are misaligned and crowded throughout the mouth.
How long will your treatment take? Usually, longer treatment times for more complex cases require additional aligners, which will add to the total cost of your Invisalign.
Invisalign vs. Smile Direct Club™: Which Costs More?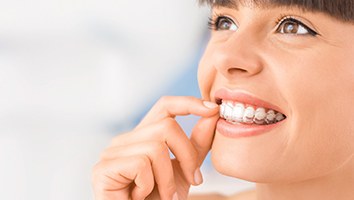 When choosing a treatment, if your main goal is to get the quickest fix at the lowest cost, then Smile Direct Club is the clear choice. Invisalign usually costs between $3,000 to $8,000, while Smile Direct Club costs just under $2,000. That said, you must remember that Smile Direct Club is a "do it yourself" service that consists of a clear aligner kit with little to no supervision from a professional. That leaves a lot of room for error, especially during a major oral health treatment. Many issues that can occur during orthodontics are quite costly and severe if they're not caught early on, making it necessary to see an orthodontist anyway. Meanwhile, Invisalign comes with the oversight of Dr. Drabik with 1-on-1 attention every step of the way. This leads to better, smoother, and more successful results!
Does Dental Insurance Cover Invisalign?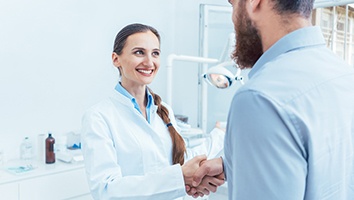 Only some dental insurance plans cover orthodontics, however Invisalign is usually not included. This is not always the case, which is why it's important to check with your provider. We are happy to communicate with them directly to help you maximize your benefits and minimize your out-of-pocket spending. Additionally, you can use your FSA, if you have one, to help cover your costs.
Options for Making Invisalign Affordable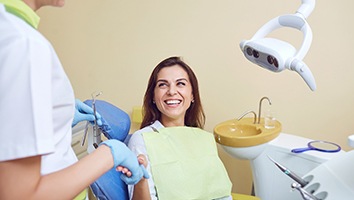 Dr. Drabik is committed to making his Invisalign affordable for all budgets. We offer a free orthodontic consultation to get the process started! Additionally, we proudly provide discounts for families – each loved one gets $200 off their treatment after the first family member visits Dr. Drabik. Plus, we accept dental financing through Lending Club, allowing you to choose a monthly payment plan that works best with your budget. We can't wait to help you get the straight teeth of your dreams! Please don't hesitate to contact our office to schedule a consultation with Dr. Drabik.