Dentofacial Orthopedics - Rochester, NY | Webster, NY
Creating Strong Foundations for Beautiful Smiles
Orthodontics is mostly about straightening the teeth, right?
While this is a big component of the discipline, it is not the only way an orthodontist like Dr. Drabik is able to help his patients. Another integral part of orthodontics is assuring the underlying bone structure of the jaws and face are in the proper position giving our patients ideally functioning teeth as well as esthetic facial features. To help patients overcome issues dealing with these structures, Dr. Drabik and Dr. Peres utilize dentofacial orthopedics. While this may be an unfamiliar term, it could be exactly what you or your child need to achieve the smile you deserve. Read below to learn more about dentofacial orthopedics in Rochester, NY!
Why Choose Drabik Orthodontics for Dentofacial Orthopedics?
Orthodontist with more than 20 years of experience
Able to correct overbites, underbites, crossbites, & much more
Can help patients avoid the need for invasive jaw surgery
What Is Dentofacial Orthopedics?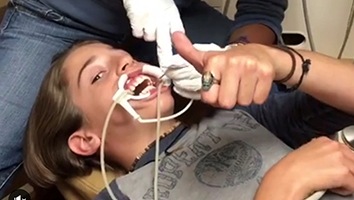 Dentofacial orthopedics deals with the relationship between the upper and lower jaws. More specifically, it is designed to ensure that the two are properly aligned to produce an ideally functioning bite and good facial esthetics.
In many cases, what may appear to be an alignment issue with the teeth is actually the result of the jaws not being in the proper position. Often, this is due to the fact that one of the jaws has developed more slowly or quickly than the other, creating an imbalance. Simply straightening the teeth would not correct this issue. This is when Dr. Drabik or Dr. Peres would utilize dentofacial orthopedics.
It can also be used to correct an asymmetry in the bite as well, ensuring that the middle of the upper teeth line up with the center of the lower teeth. The result will not only be a better-looking smile cosmetically but the teeth and jaws will function in harmony.
How Dentofacial Orthopedics Are Used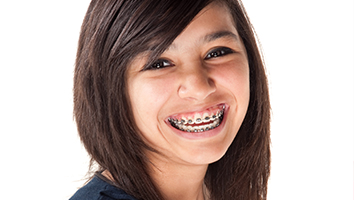 In most cases, dentofacial orthopedics is used in young children. This is because younger children still have growth potential and also the upper jaw has not fused. Addressing any growth issues at an early age enables Dr. Drabik or Dr. Peres to lessen other abnormalities that might develop in the future as well. Dentofacial orthopedics in Webster is still a viable approach for adults and older children but it might require more involved treatments, including jaw surgery in some cases.
Do You or Your Child Need Dentofacial Orthopedics?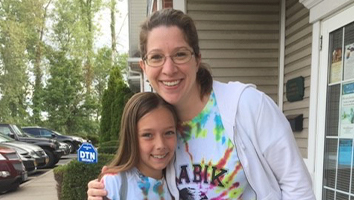 If you or your child have a misaligned bite, dentofacial orthopedics in Gates may be exactly what you need to correct it. The only way to know for sure is for you to visit Dr. Drabik or Dr. Peres for a consultation. At this appointment, he will perform a comprehensive exam and let you know if this kind of treatment is necessary. Usually, dentofacial orthopedics is used as a precursor for more well-known orthodontic treatments like braces or Invisalign.
To learn more about dentofacial orthopedics and how this specialty care could help you or your child, give us a call today to schedule an initial consultation or text us at (585) 750-0960!