Lingual Braces – Rochester, NY | Webster, NY
Straighten Teeth Without Changing Your Smile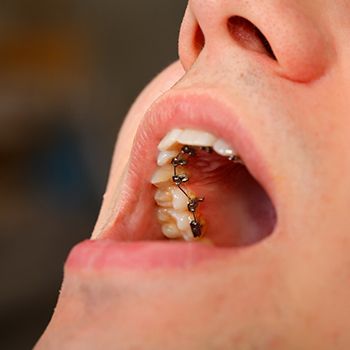 If you or your child has crooked or misaligned teeth, you probably have wondered if traditional braces were the only option available or if alternatives could be considered. While clear aligners are quite popular, they aren't necessarily for everyone. Plus, they aren't capable of addressing the more serious orthodontic concerns that can appear. That's where lingual braces come in, a treatment that combines the best of both traditional braces and clear aligners! Learn how they work from our orthodontists ahead of your next consultation!
What are Lingual Braces?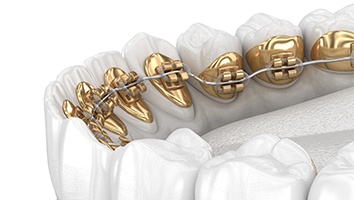 Lingual braces in Rochester are designed to mimic traditional braces in terms of their function and structure. However, the key difference between them and the braces that most people know about is their placement. Lingual braces are designed to attached to the backsides of teeth, rather than on the front surface where they are clearly visible. They can be used to address varying levels of misalignment, gaps, tooth rotations and more, just like traditional braces do. This makes them a great option for those with orthodontic concerns who don't want to change their smile's appearance or deal with the compliance that comes with wearing clear aligners.
How Do Lingual Braces Work?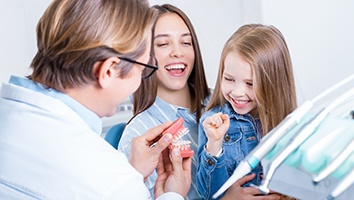 Lingual braces use gentle force over a long period of time to push teeth into straighter and healthier positions. To receive your lingual braces, one of our orthodontists will capture an impression of your teeth using our in-house digital impression scanner. Using this data, we'll be able to create your customized brackets over the next several weeks. When you come back, we'll cement the brackets to your teeth and thread the archwire through each of them so they can begin to move your teeth.
The amount of time needed to realign your smile with lingual braces is comparable to that of traditional braces, or roughly 18 to 36 months depending on your specific orthodontic concerns.
Are Lingual Braces Right for You?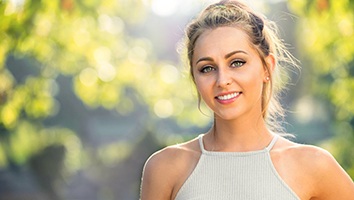 Keep in mind that because lingual braces in Webster provide cosmetic benefits and use fully customized brackets, they will likely cost more than traditional braces. However, they are the perfect solution for those who:
Want to maintain a professional image while straightening teeth
Are concerned about the appearance of braces in general
Want to play a wind instrument while wearing braces
Want to play contact sports without increased risk for damaging their orthodontic appliance
Furthermore, lingual braces are really most effective for teenagers and adults, not children. That means if you have a child whose teeth are not fully developed, traditional braces or another orthodontic appliance may be more appropriate. Alternatively, those who have severe bite problems may not be candidates for lingual braces, which is why you'll need to complete a consultation with our office beforehand.