iTero Digital Imaging - Rochester, NY | Webster, NY
See The Future of Your Smile!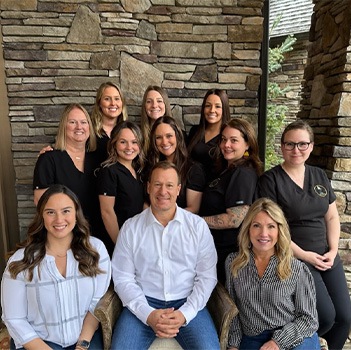 Dr. Drabik may need accurate models of patients teeth to analyze tooth positions and jaw discrepancies. In the past, taking impressions may have been uncomfortable. Today, if necessary, impressions can be done in 15-30 seconds. Also, a special spray is available to make impressions more comfortable.
To help patients avoid traditional impressions and enjoy a more comfortable experience, Dr. Drabik and Dr. Peres now use fully digital, 100% impression-free images created by an iTero scanner in Rochester, NY. This technology allows Dr. Drabik and Dr. Peres to show a patient how their teeth will look after treatment with Invisalign or braces!
Why Choose Drabik Orthodontics for iTero Digital Imaging?
Detailed dental images WITHOUT taking dental impressions
See your final smile before treatment even begins!
Comfortable, fast, & accurate for quick results
How iTero Digital Imaging Works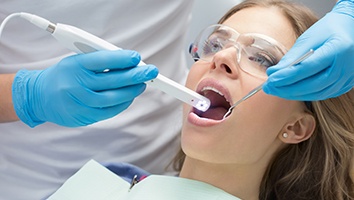 To create an image of the teeth with our iTero technology, we simply use a small scanner that fits easily into the mouth. We slowly and gently move the scanner throughout the mouth capturing dozens of unique images of the teeth and gums.
After just a few minutes, the scanning process is complete. The iTero software now "stitches" together all of the images into one 3D image. The entire process only takes about three to five minutes. Patients can watch it all unfold on a monitor right next to their treatment chair. This approach to taking images/impressions is not only much faster and less invasive than the traditional way but it also yields an extremely high-quality image/impression the very first time. This is more efficient for both our team and patients because there is not a need for a retake.
iTero Digital Imaging & Invisalign
While iTero digital images in Webster can be used with any treatment, they are particularly useful when it comes to Invisalign. Dr. Drabik and Dr. Peres actually designs a patient's treatment plan using the 3D images. The entire treatment process is done on the computer to assure efficient tooth movement and ideal results.
Come Experience State-of-the-Art Care
At Drabik Orthodontics, we consistently invest in the latest dental technology so we are able to deliver the absolute best patient experience possible – one where comfort and beautiful results are always guaranteed. Our iTero scanner is just one of the many tools that enable us to do this. You can experience this technology when you schedule an initial consultation with Dr. Drabik or Dr. Peres. To see the future of your smile, contact us today.