Emergency Orthodontist — Rochester, NY | Webster, NY
Need Help Now? We Have You Covered!
In an ideal world, a patient would begin their orthodontic treatment and we would only see them for their routine adjustment appointments every six to twelve weeks. Before you know it, orthodontic treatment is done – nice and easy. Of course, as we all know, life often gets in the way of anything that is supposed to be "nice and easy." Orthodontic emergencies can happen to people of all ages during treatment. Should our patients ever need help with a pressing problem, we are ready to provide it. If you or your child have an urgent orthodontic emergency in Rochester, just call or text us at (585) 750-0960 . We will work to resolve the orthodontic emergency as quickly as possible, even if that means scheduling you for a same-day appointment.
Why Choose Drabik Orthodontics for Emergency Orthodontic Care?
Same-Day Emergency Appointments Available
Orthodontist with More than 20 Years of Experience
Kind, Friendly, and Highly-Skilled Team
What to Do in an Orthodontic Emergency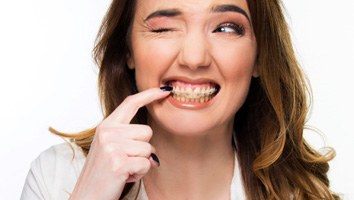 Perhaps you haven't had an orthodontic emergency before. Well, don't panic; our team will guide you through how to proceed. To that end, follow the three steps below:
Call Our Office: Though most orthodontic emergencies aren't worrisome, give our office a call. One of our experienced team members can tell you how to handle the situation. For instance, they might suggest using dental wax, rinsing with salt water, wearing new aligners, taking pain relievers, etc. If you don't already know what to do, then, call us!
See Us for a Visit: If your issue isn't fixable over the phone, we'll invite you to visit us. Based on your emergency's severity, that might mean a same-day appointment, the next-soonest availability, or your routine orthodontic visit.
Get Needed Care: Rest assured, we quickly, easily, and affordably treat orthodontic emergencies in Webster; you're in good hands. Take note, however, that you may need a follow-up visit if new appliance parts must be ordered. Furthermore, if your emergency stems from underlying health issues or involves tooth damage, we may refer you to a general dentist. (If your jaw is broken or dislocated, please go directly to your local ER.)
The Most Common Orthodontic Emergencies
Admittedly, orthodontic emergencies aren't that common. They still happen, though, so you should seek qualified help if you're in pain or worried. Just managing things at home can negatively impact your treatment. In contrast, an orthodontist is well-equipped to deal with damaged braces or aligners. More specifically, you can trust them to get your appliance back on track!
Understanding the Cost of Orthodontic Emergencies
Perhaps you're worried that orthodontic emergency care is too pricey. After all, a procedure won't help if it exceeds your budget! In truth, though, no two orthodontic emergencies are exactly alike. You'll thus have to consult our team for an exact treatment estimate. At that time, we'll perform an oral exam to learn about your issue and its associated costs. From there, we could accept payment from various dental insurance providers. We also offer free orthodontic consultations and flexible financing through Lending Club.
How to Prevent Orthodontic Emergencies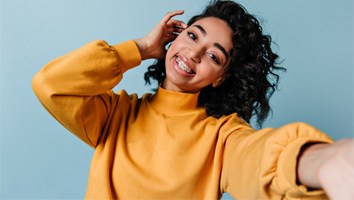 Not all orthodontic emergencies are, in fact, preventable. Even so, there are some ways to greatly reduce your risk of facing one. Given that fact, try following these practices in the future:
Brush twice daily, floss once daily, and rinse with fluoridated mouthwash often.
Don't chew foods that could break a bracket or wire. (Popcorn, nuts, hard candies, etc.)
Attend follow-up orthodontic visits, which let our team monitor your braces and oral health.
Limit your intake of sugary foods and drinks, as these can cause tooth decay.
Avoid poor oral habits, especially ice-chewing and nail-biting.