Orthodontic Emergencies - Rochester, NY | Webster, NY
Need Help Now? We Have You Covered!
In an ideal world, a patient would begin their orthodontic treatment and we would only see them for their routine adjustment appointments every six to twelve weeks. Before you know it, orthodontic treatment is done – nice and easy. Of course, as we all know, life often gets in the way of anything that is supposed to be "nice and easy." Orthodontic emergencies can happen to people of all ages during treatment. Should our patients ever need help with a pressing problem, we are ready to provide it. If you or your child have an urgent orthodontic emergency in Rochester, just call or text us at (585) 750-0960. We will work to resolve the orthodontic emergency as quickly as possible, even if that means scheduling you for a same-day appointment.
Why Choose Drabik Orthodontics for Orthodontic Emergencies?
Same-day appointments available
Orthodontist with more than 20 years of experience
Kind, friendly & highly-skilled team
How to Handle Different Types of Dental Emergencies
Minor Pain & Irritation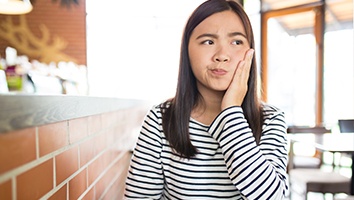 Immediately following a routine adjustment appointment or after switching to a new aligner, it is very common to feel some level of pressure and discomfort in the teeth and gums. This is perfectly normal. It actually means the treatment is working! The discomfort should go away after a few days. If it persists for a week or longer, please give our orthodontic office a call.
Broken Brackets, Appliances, & Wires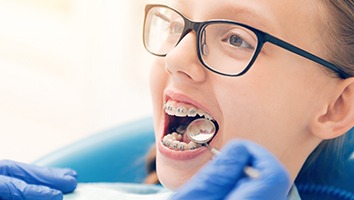 If a bracket has come off or if a wire is poking you due to an accident, try to recover any loose pieces and place dental wax over any portions that are sharp and hurting the gums. Give our office a call or text us at (585) 750-0960 and we will schedule you for an appointment right away. Do not try to repair the broken bracket or appliance yourself, this could lead to even more problems.
Broken or Lost Retainer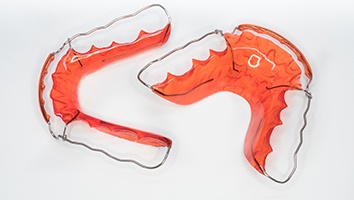 Unfortunately, it is very common for retainers to just "disappear," especially when it comes to young children! If you need a replacement retainer, just let us know and we will be able to get one for you. If the retainer has been damaged or broken, do not try to fix it yourself. Give us a call or text us at (585) 750-0960, we will be able to either repair the retainer or make you a new retainer if necessary.
Protruding Wire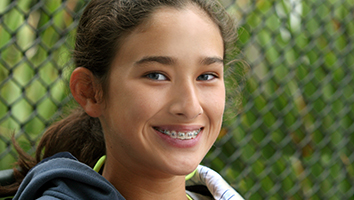 Sometimes, the end of a wire can work itself slightly out of place, causing it to poke the cheek in the surrounding area. Using a Q-tip or the eraser of a pencil, adjust the offending part of the wire so that it is not causing any discomfort. You can also place dental wax over it. If this does not help, please call our office or text us at (585) 750-0960 so we can put the wire back in the proper position or cut it.
Something Stuck in the Braces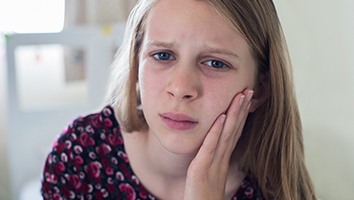 If something ever gets caught in your braces, try rinsing your mouth to dislodge it. Dental floss, an interdental cleaner or a toothpick can be used to gently remove any item caught in the brackets or wires. If this does not help, please give our office a call so we can help remove the item.
Questions?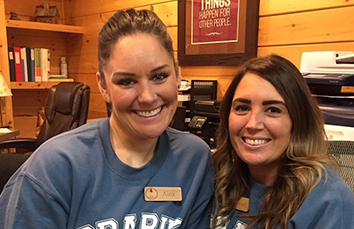 If you are dealing with any kind of orthodontic issue in Webster and you do not know what to do, please call our office. We will be happy to help!