Clear/Ceramic Braces - Rochester, NY | Webster, NY
Virtually Invisible Braces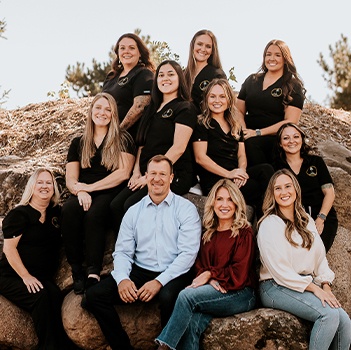 Traditional metal braces are extremely effective at straightening crooked, crowded, and gapped teeth. However, some patients prefer to have their braces less noticeable. At Drabik Orthodontics, we understand the importance of a beautiful and confident smile. If metal braces were the only option, some patients would not consider treatment.
Thankfully, clear/ceramic braces in Rochester are the perfect alternative for adults and image-conscious teens. Just as effective as their metal counterparts, clear braces enable patients of all ages to get the straighter teeth and beautiful smiles they desire without affecting their day-to-day appearance.
Why Choose Drabik Orthodontics for Clear/Ceramic Braces?
Subtle, almost invisible appearance
Smooth ceramic braces create a comfortable fit
Orthodontist with more than 20 years of experience
What Are Clear/Ceramic Braces?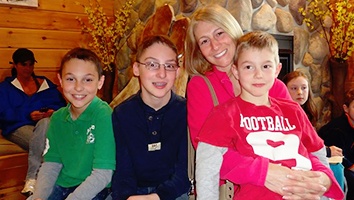 Dr. Drabik and Dr. Peres say clear/ceramic braces offer the best of both worlds. Why? Because they use the same trusted method as traditional braces - brackets and wires to straighten the teeth. However, they have the advantage of being much more cosmetically friendly.
Instead of metal, the brackets are made of clear porcelain. The wires are tooth-colored also. The combination of clear braces and white wires blends into a patient's mouth making them very aesthetically pleasing. This subtle appearance enables patients to smile with confidence throughout treatment.
Are Clear/Ceramic Braces Right for Me/My Child?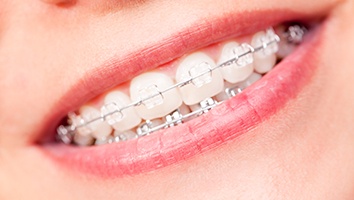 Any patient who could benefit from metal braces is also a good candidate for clear/ceramic braces in Webster. This includes people dealing with crooked, crowded, and gapped teeth as well as missing teeth. Clear/ceramic braces are not as durable as metal braces, so extra care is needed to assure the clear braces will not chip. Dr. Drabik and Dr. Peres are happy to discuss if the clear braces are right for you. If you have specific questions feel free to contact Dr. Drabik or Dr. Peres for a one-on-one consultation.
Come See Us!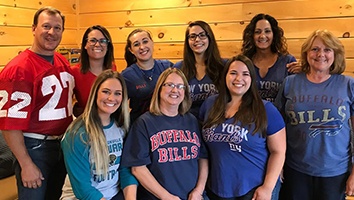 Clear/ceramic braces have helped many of our patients achieve the smile of their dreams and feel great throughout the process. To schedule a consultation and get started, contact us today. We happily serve patients from Gates, North Chili, Churchville, and the nearby areas.