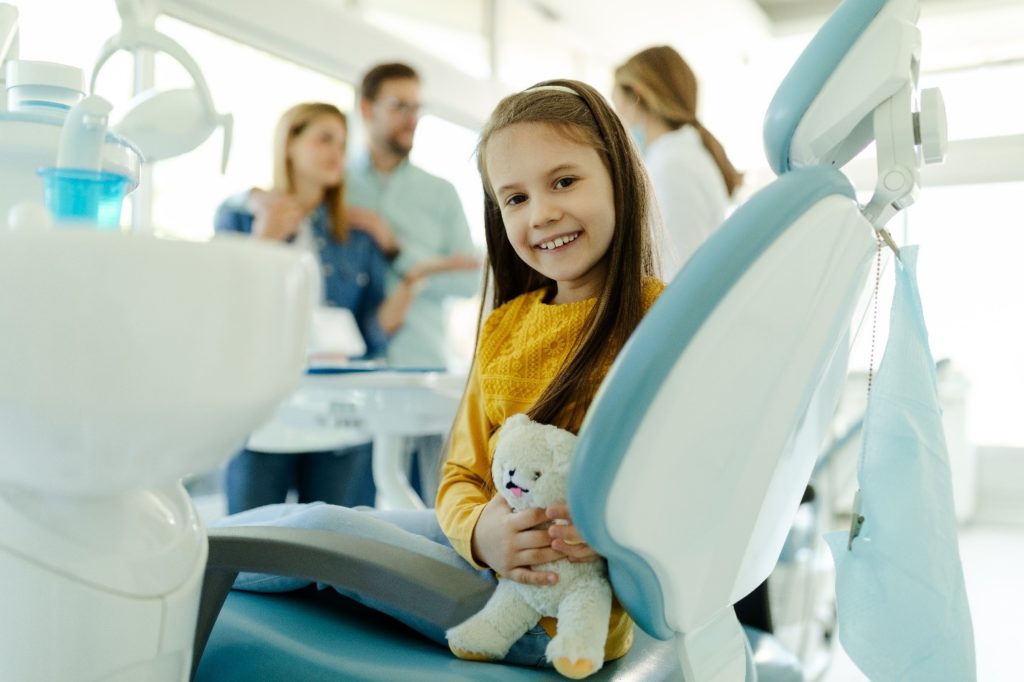 Braces are a rite of passage for many children, as younger smiles often need a little help and guidance to achieve optimal health and beauty later in life. That said, how do you know when your child is old enough to begin the process? Phase 1 orthodontic solutions are designed to preemptively address bite and alignment issues before they have the chance to become severe, and depending on your child's individual oral needs, they might be ready to get started. Here's what you need to know.
What Is Phase 1 Orthodontics?
Phase 1 orthodontics is problem-focused treatment designed to address orthodontic issues in young children. This pre-adolescent treatment can even be initiated when baby teeth are still present and some of the adult teeth have erupted. Phase 1 orthodontics is advantageous in that it can make future orthodontic treatment much easier, if necessary, and can also sometimes allow your child to bypass braces entirely.
Why Do Children Need Early Orthodontics?
As children grow and develop, their teeth can move in shift in various directions. Some kids are lucky and end up with smiles that require little effort to straighten. However, other children must undergo various orthodontic treatments early on to address certain issues. Here are a few of the issues that phase 1 orthodontics can address:
Corrects jaw position.
Corrects dental arch.
Guides jawbone growth to make room for erupting teeth.
Minimizes risk of damage to protruding teeth.
Corrects improper development caused by bad habits, such as thumb sucking.
Improves biting, chewing, and teeth function.
Enhances self-esteem and appearance.
Is My Child a Good Candidate for Phase 1 Orthodontics?
There are many different orthodontic issues that could qualify your child for phase 1 orthodontics. Complex bite issues including overbites, underbites, open bites, and cross bites often facilitate treatment. Additionally, gaps between teeth, missing teeth, or teeth that erupt incorrectly also need to be addressed. If you're concerned about your child's teeth, the best thing you can do is schedule an appointment early on with their orthodontist to get a jump start on treating your little one's smile.
Phase 1 orthodontics is an excellent way to ensure that your child's teeth develop properly and lead to a beautiful and healthy smile. That said, speak with your child's dentist if you believe it might be time to get the ball rolling.
About the Author
Dr. Stan Drabik completed his dental doctorate at the SUNY at Buffalo School of Dental Medicine and is a member of several professional organizations including the American Dental Association and the American Association of Orthodontists. His practice is pleased to offer a variety of available services, including phase 1 pediatric orthodontics. If you have any questions about the article or would like to schedule a visit, you can contact Dr. Drabik online or over the phone: (585) 872-4660.