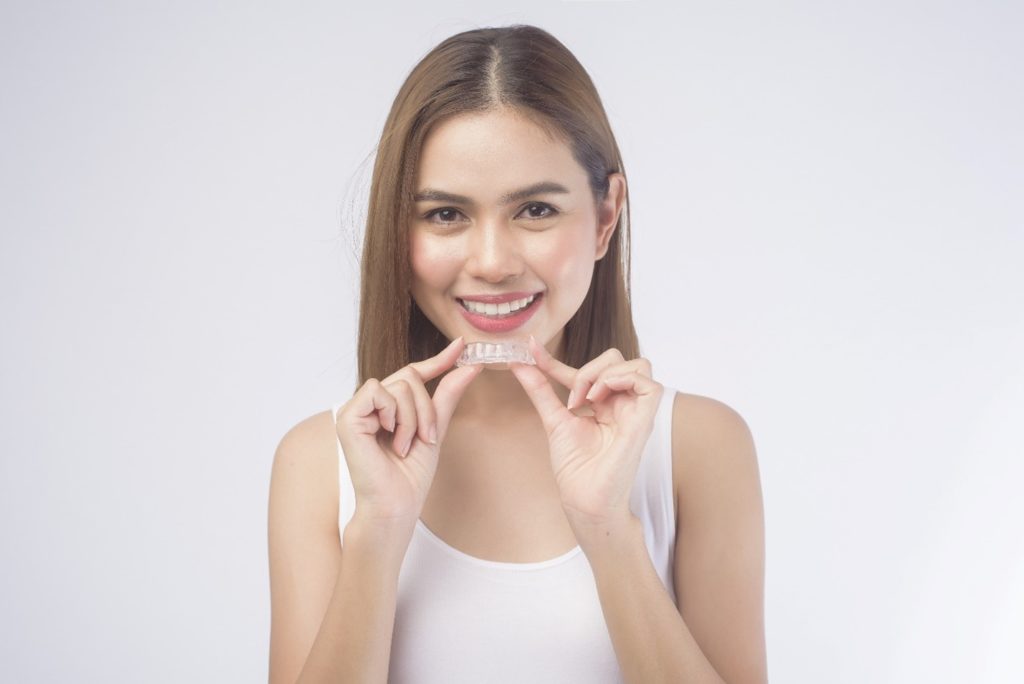 Invisalign is one of the go-to options for correcting crooked smiles, and millions of patients have turned towards the clear aligners to straighten and enhance their pearly whites. That said, there are many "do-it-yourself" alternatives out there that claim to offer the same results as Invisalign. But is this actually the case, and are these products even safe to use? Here are four reasons why Invisalign outperforms other DIY options and why it's a highly recommended option for straightening your smile.
Reason #1: Invisalign Starts with an In-Office Consultation
You should consult with your dentist before beginning any form of oral treatment, and clear aligners are no exception; that's why visiting your dentist for an Invisalign consultation is so valuable. This will give your dentist the chance to make sure your mouth is capable of handling the aligners; not to mention, they'll be custom-made for your mouth, whereas DIY aligners are usually one-size-fits-all and quite uncomfortable to wear.
Reason #2: Your Dentist Will Supervise Your Whole Treatment
After your consultation, your dentist will continue to supervise your Invisalign treatment process until you're completely finished. This means that as soon as a problem arises or you have any questions or concerns, your dentist will be able to assist you and ensure an uninterrupted treatment process. With DIY alternatives, you're very much on your own—and while this might seem convenient to some, it leaves a lot of room for error and doubt.
Reason #3: Experts Don't Recommend DIY Clear Alternatives
One of the most trusted of all professional dental organizations, the American Dental Association, has approved and recommended Invisalign for safe use. However, they discourage the use of all DIY orthodontics, citing that they do not meet adequate standards for safety or efficiency. There have also been many consumer warnings and complaints about some over the years, so using them is often risky.
Reason #4: Invisalign Is Trusted & Reliable
Invisalign has already helped millions achieve straighter and healthier smiles, and that number continues to climb. The proof is in the pudding; the countless positive reviews and impressive track record points towards Invisalign outperforming DIY alternatives on virtually all fronts. In fact, many of these products have mixed or poor reviews, and some patients even experienced worsened orthodontic issues because of them!
You shouldn't settle for cheap solutions when it comes to your smile; it deserves the absolute best treatment available! That said, Invisalign is reliable, viable, and certain to straighten your pearly whites and help you meet your smile goals.
About the Author
Dr. Stan Drabik has over two decades of experience in dentistry and is proud to serve patients and families in the Webster and Rochester areas. Dr. Drabik received his dental doctorate from the SUNY at Buffalo School of Dental Medicine and is a member of several professional organizations, including the American Association of Orthodontics and the American Dental Association. His practice is pleased to offer Invisalign. If you have any questions for Dr. Drabik or would like to schedule a visit, feel free to reach out online or by phone: (585) 872-4660.