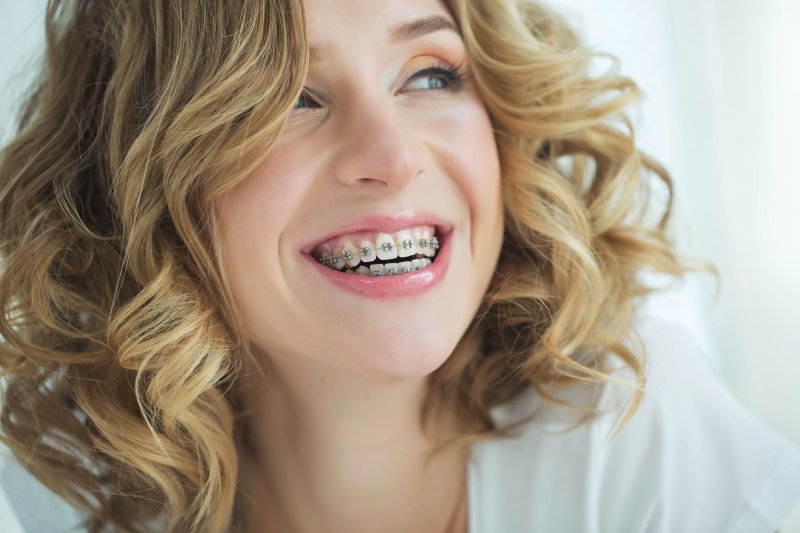 For some reason, braces are subject to some of the most prominent myths in all of dentistry. Part of it may have to do with how far metal braces have come in the last 50 years or so, meaning that many people's ideas are outdated.
Whatever the case, these myths can make potential orthodontic patients unnecessarily nervous about getting metal braces. To help ease your concerns, here's why some of the most common orthodontic myths aren't quite what they seem.
#1: Braces Rust
You might figure that when metal braces come in contact with water, they're bound to rust. However, the titanium alloy that most traditional braces are made out of is incapable of tarnishing, so you don't have to worry about them getting rusty.
#2: Braces Mean I Can't Play an Instrument
Brass or woodwind musicians might worry that their braces will hamper their ability to properly play their instruments. It'll take some getting used to, but plenty of musicians are still able to do what they love while receiving orthodontic treatment.
#3: Braces Will Get Tangled When I Kiss Someone
This is a common scenario in sitcoms and romances, but the odds of it actually happening to you are pretty low. Modern braces are incredibly low-profile, so they're not likely to get tangled in anything.
#4: Braces Will Always Hurt
There may be a little bit of discomfort associated with getting braces, but that should subside fairly quickly once you have them. If your braces hurt, there's probably some kind of issue that your orthodontist would be happy to address.
#5: Braces are Only for Kids and Teens
This myth is unfortunately very common, but the truth is that people of any age can benefit from orthodontic treatment. Many adults–even those who have had braces before–could stand to straighten their teeth. This not only improves their confidence, but also makes hygiene much easier.
As you can see, braces aren't nearly as scary as they're made out to be. Getting them means an investment in your smile, and that's one that's sure to pay off.
About Our Practice
At Drabik Orthodontics, we know that getting braces can be stressful. That's why we do everything in our power to make you and your family as comfortable as possible. The moment you step into our dental office, you'll notice that it isn't like any other–-you'll find a warm, peaceful environment that feels just like home.
If you have any questions about traditional braces, we can be reached at our website, or by phone at (585) 730-7700.