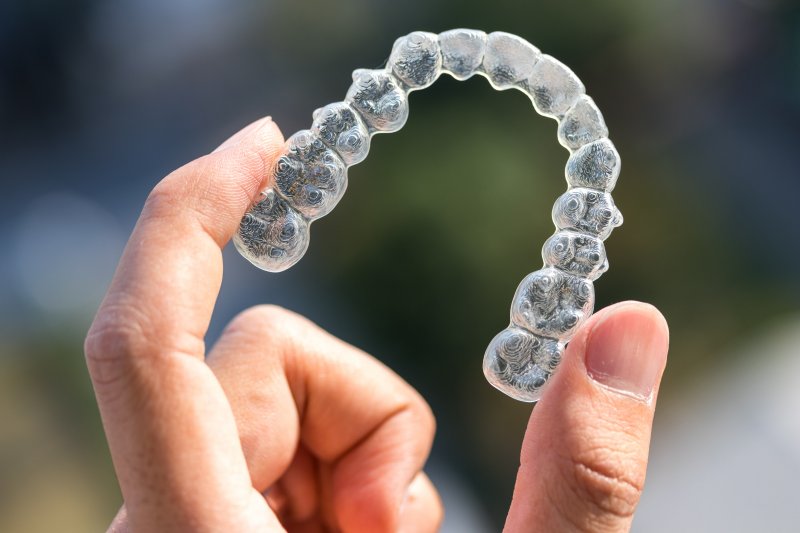 You've struggled with your overbite for years, and you're ready to finally have it corrected. However, you'd rather not have to wear braces to work or school if you can help it. While researching orthodontic treatments, you learn about Invisalign, which uses clear aligners instead of metal brackets and wires. Could Invisalign be a potential solution for overbite and other bite problems? Here are the facts.
How Does Invisalign Work?
Invisalign involves a series of clear aligners that exert pressure on the teeth to gradually shift them to new positions. Each aligner is worn for about 2 weeks at a time for at least 20 to 22 hours every day; once your smile is ready for the next step, you'll switch to the next aligner in the series. You'll be able to take your aligners out during meals, so you'll be able to eat whatever you want without damaging your orthodontic appliance.
Can Invisalign Treat Bite Problems?
The short answer is yes, Invisalign can be used to correct a wide range of bite problems, including:
Overbite, which is when the upper teeth close too far in front of the lower teeth
Underbite, which is when the upper teeth come down behind the lower teeth
Crossbite, which is when some of the upper teeth are sitting inside of the lower teeth.
Open bite, which is when the upper and lower teeth don't touch each other when the mouth is closed.
It's important to keep in mind that some orthodontic issues are easier to treat than others. Invisalign is better suited for treating mild to moderate bite problems; for more severe cases, traditional braces are most likely the better option. The only way to know for sure which treatment is right for you is to schedule a consultation with your orthodontist.
Benefits of Invisalign
If you're a candidate for Invisalign, there are many advantages to choosing it over traditional metal braces, such as:
Aesthetics: Invisalign is made out of a clear plastic that's far less noticeable than metal brackets and wires, so you can keep smiling with full confidence at work and important social events.
Diet: Traditional braces limit what you can eat during your treatment, but Invisalign doesn't have any of these restrictions due to its removable nature.
Comfort: Invisalign is made out of a smooth plastic that won't irritate or scrape against the soft tissues in your mouth.
These are just a few of the advantages Invisalign has to offer. If you think clear aligners might be the key to finally saying goodbye to your overbite, reach out to your orthodontist today to set up an appointment; the sooner you have the problem taken care of, the sooner you'll have a properly aligned smile that will help you get the most out of life.
About the Author
Dr. Stan Drabik received his Doctor of Dental Surgery at SUNY at Buffalo School of Dental Medicine, and he completed his orthodontic certificate at Boston University's Henry M. Goldman School of Dental Medicine. His Rochester Practice, Drabik Orthodontics, offers Invisalign as a way to correct overbite without braces. To schedule a consultation, visit his website or call (585) 730-7700.