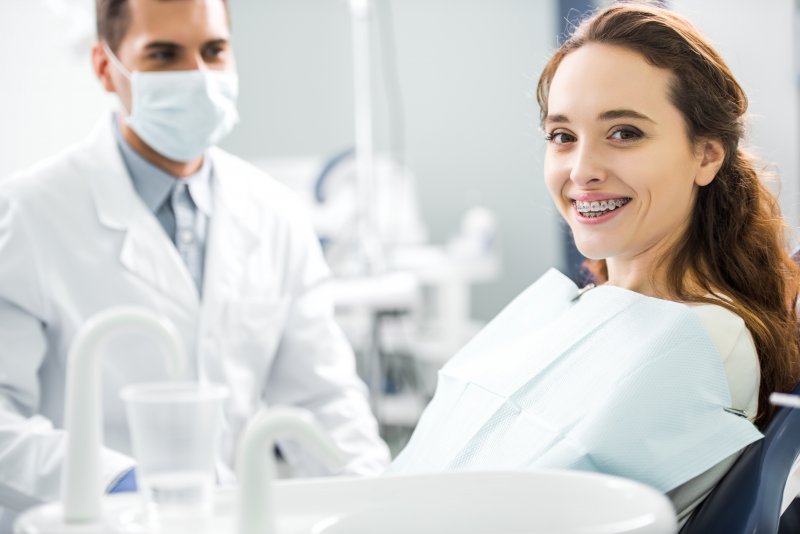 Braces and Invisalign can resolve a variety of dental issues, including misalignment, gaps, rotated teeth, and uneven bites. What many people don't realize is that the treatment is highly personalized to your specific needs, which means your costs can largely vary from another patient's. This is why it's so important to complete an initial consultation with an orthodontist first, which is almost always free. During that visit, the orthodontist will discuss your needs in more detail as well as the following factors that can most affect the cost of orthodontic treatment.
The Type of Treatment You Choose
While traditional braces remain one of the most popular options for addressing significant orthodontic concerns, they are not the only option available to you. For example, if you're looking for a treatment that uses less visible materials, a clear/ceramic set of braces may be able to meet your esthetic needs. However, you can expect your costs to be considerably higher as a result.
Another option is self-ligating braces, which use small metal latches attached to each bracket to allow teeth to slide more easily along the archwire (which pushes teeth into their straighter positions). While costs are generally higher using this method, it also makes treatment time faster and the braces don't need to be adjusted as frequently.
Finally, there's alternatives to traditional braces, including Invisalign. This removes the need for metal brackets and wires altogether and instead uses clear plastic aligner trays. In many cases, Invisalign and traditional braces can be similar in costs, but this truly depends on the nature of your orthodontic needs.
Complexity of Your Orthodontic Needs
When it comes to the orthodontic issues you need to address, the costs are pretty cut-and-dry. The more complex your concerns, the longer you'll need to wear your braces (or clear aligners). This means you'll need to complete more appointments to adjust your hardware, receive additional exams to monitor your progress, and pay more as a result.
For example, making subtle adjustments to cosmetic imperfections like a few gapped teeth over a six-month-long period using Invisalign will be dramatically cheaper than correcting a severely uneven bite and major misalignment over a two-year-long period with traditional braces.
Method of Financing
Finally, the amount you pay upfront can be significantly different depending on the method of financing your care. While some dental insurance plans may offer some coverage for orthodontic services, they may not offer any coverage at all (especially if you plan to get Invisalign). Alternatively, if you decide to enroll into a third-party financing option like CareCredit, you can pay for orthodontic treatment in smaller chunks over the next several months (or few years).
To understand the costs of braces and other orthodontic solutions better, the best thing you can do is speak with an orthodontist directly!
About Drabik Orthodontics
The orthodontists of Drabik Orthodontics provide many solutions to straighten teeth and resolve many other dental concerns. Whether you're an adult, child, or teenager, there's a treatment that can be fully personalized to your needs. To schedule a free consultation (either in-person or virtual) with Dr. Drabik or Dr. Peres, you can contact them through their website.