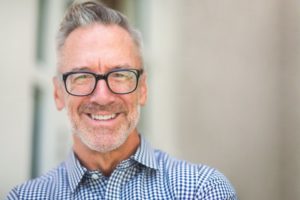 If you have uneven, crooked, or misaligned teeth, you're probably considering orthodontics to finally get the dream smile you've always wanted. However, braces require a serious time commitment, and it can be difficult to get excited about up to 24 months with metal brackets and wires fixed to their teeth. Is there any way this treatment time could be shortened? The answer is yes! See how your orthodontist uses an advanced technology called Acceledent to help patients achieve beautifully straight smiles in up to half the time.
But First, How Do Orthodontics Work?
Orthodontics work by placing gentle pressure on the teeth, gradually shifting them into place over time, using appliances like traditional braces or clear aligners. This is possible because your body allows the bone tissue to break down and rebuild. Once your treatment is complete, where your teeth are in their final position, you will typically be given a retainer that gives the new bone a chance to harden and support your newly straightened smile.
What is Acceledent?
Acceledent is an orthodontic device that uses SoftPulse technology and cyclic forces to speed up the movement of teeth by up to 50%. This means that orthodontic treatment that is predicted to last a year could be completed in just 6 months! It's possible thanks to the Acceledent device, which is used in addition to your braces or clear aligners. This comfortable mouthpiece fits over your orthodontics, and it decreases discomfort in a nonsurgical/noninvasive way as an added benefit.
Think of Acceledent as a portable accessory for your braces. The comfortable and easy to use mouthpiece connects to the activator, which gently vibrates using the patented SoftPulse technology. These vibrations are even less forceful than the average electric toothbrush. By increasing the rate of bone remodeling, Acceledent gives you the gift of an aligned smile in a fraction of the time.
Using Acceledent
The best part is that Acceledent is easy to use! Simply turn the activator on (you'll know it's ready when you see a green light) and place the mouthpiece on your smile. Firmly bite down on the mouthpiece, making sure that all parts of your smile touch it. Hold the Acceledent in your mouth for about 20 minutes with no hands (a benefit for multitaskers). It's recommended that you do this each day for no more than 20 minutes every session for the best results. Plus, maintenance is easy—just keep it clean and charged to stay on track with your treatment.
Are you ready to achieve the smile of your dreams at a speed you have to experience to believe? Contact your orthodontist to see if Acceledent is right for you!
Meet the Orthodontist
Dr. Stan Drabik is an experienced orthodontist who uses the latest technology to help his patients get the smiles they've always wanted. He completed his orthodontic certificate at Boston University's Henry M. Goldman School of Dental Medicine, which allows him to offer treatments like traditional braces, Invisalign, and dentofacial orthopedics. To schedule an appointment, he can be reached through his website or by phone at either of his Rochester or Webster locations.