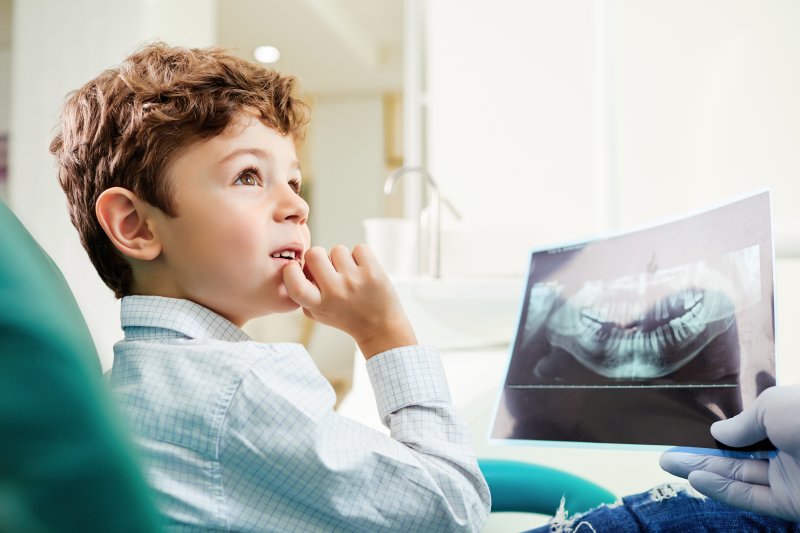 From their first tooth to their last molar, your child's smile changes significantly throughout the years. While their first visit to the dentist will occur around their first birthday, many parents wonder at what age they should start seeing an orthodontist. After all, an orthodontist can treat problems with the alignment of their jaw and teeth and even diagnose issues before they surface! Read on for three reasons you should consider taking your child to the orthodontist sooner rather than later.
Orthodontists Can Treat Issues Below the Surface
As a parent, few things light up your world like your little one's smile. While you may notice small changes that occur, an orthodontist can detect underlying problems that could lead to more significant issues later in their life. Therefore, your child's first visit will start with an X-ray, which can look at what is happening to their teeth and gums below the surface. Next, they can take note of dental issues that can impact their ability to chew, properly enunciate, and even breathe. From there, they can discuss treatment options available to you and your child!
Early Visits Mean Early Treatment
Although kids often lose their primary teeth between six and twelve, every child's experience is different. While some children's permanent teeth emerge in time to take the place of the previous tooth, others have extra teeth, missing teeth, or teeth that grow into the wrong position. Therefore, it is recommended that you schedule your child's first appointment by age seven. That way, they can get the early treatment they need for a healthy, beautiful smile. Plus, early detection and intervention from your orthodontist can save you (and your wallet!) from costly corrections down the road.
You Don't Need a Referral from a Dentist
All too often, parents wait on the cue from their primary dentist on when to take their child to the orthodontist. However, if the dentist isn't evaluating the alignment of their teeth and jaw, they may not offer a referral. Fortunately, you can take matters into your own hands and schedule your child's visit without a recommendation!
While orthodontists are often known for their talent for delivering beautifully straight teeth, they can also help your child with issues regarding their bite, speech, and breathing. Therefore, make sure to schedule their appointment sooner rather than later. That way, your child can enjoy all the benefits of pristine oral health!
About the Author
Before earning his orthodontic certificate at Boston University's Henry M. Goldman School of Dental Medicine, Dr. Stan Drabik obtained his Doctor of Dental Surgery from SUNY at Buffalo School of Dental Medicine. Today, he uses his 20+ years of experience to provide his patients with high-quality orthodontic care that results in strong, healthy, beautiful smiles. If you would like to schedule an appointment with Dr. Drabik, don't hesitate to visit his website.