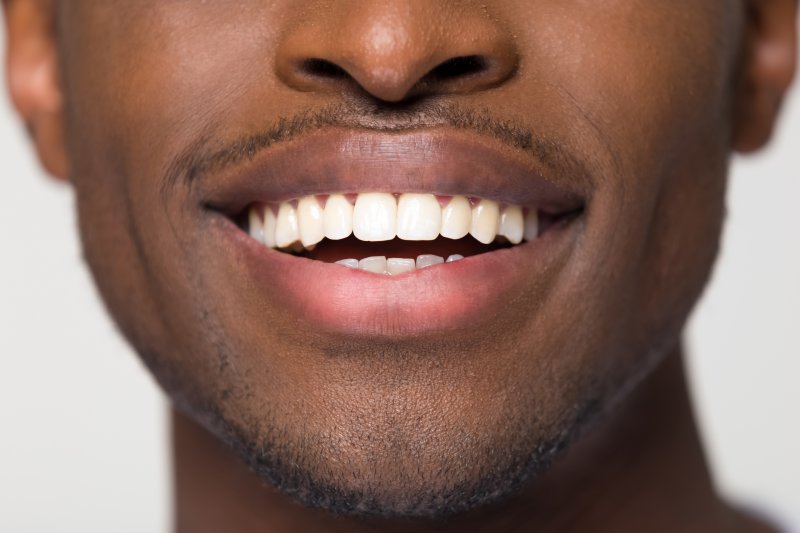 Have you been living with crooked teeth all your life? If so, you've probably often wished you could straighten them in order to make your smile more dazzling. But a beautiful appearance isn't the only benefit of receiving treatment from an orthodontist serving Rochester and Webster! Here are just 6 ways you can enjoy a better quality of life simply by straightening your teeth.
1. You'll Have and Easier Time Brushing and Flossing
If some of your teeth overlap with each other, the bristles of your toothbrush might not be able to reach every part of the surface, giving plaque and tartar a chance to accumulate. A straighter smile is much easier to clean properly. And of course, it is much less of a hassle to use dental floss when your teeth are perfectly lined up.
2. You Won't Have to Worry About Bad Breath
Bad breath is often caused by a certain type of bacteria feeding on leftover food particles. With improved oral hygiene, it will be much easier to get rid of any food that has become trapped inside your mouth. As a result, you'll be able to keep your breath nice and fresh.
3. Your Gums Will Be Much Healthier
Better brushing and flossing don't just protect your teeth; it also reduces the number of bacteria that can attack and infect the gums. Essentially, your risk of gum disease will be much, much lower.
4. You May Be Able to Protect Your Heart
Surprisingly, oral hygiene may have a connection to cardiovascular health. If the soft tissues in your mouth containing blood vessels become infected, bacteria could enter the blood stream and travel throughout the body, possibly infecting the heart. Since straighter teeth help you keep your mouth clean, they could ultimately lower the chances of suffering from a life-threatening heart condition.
5. You Can Boost Your Confidence
When you're bothered by the appearance of your teeth, you might only smile with your lips closed. But after an orthodontic procedure, you'll be much more willing to show off your brilliant new grin, and that can lead you to be more outgoing.
6. You'll Avoid Wearing Your Teeth Down Too Quickly
A misaligned bite puts uneven pressure on your teeth and causes the enamel protecting them to wear down faster than normal. You'll eventually notice your teeth becoming more sensitive as the inner pulp is exposed. Straightening your smile will help keep it safe.
It's a good thing to be comfortable with your appearance, but don't make the mistake of thinking a crooked smile is only an aesthetic problem. Talk to an orthodontist to see whether braces or a similar treatment might be necessary to keep your teeth in good shape!
About the Author
Dr. Stan Drabik completed his orthodontic certificate at Boston University's Henry M. Goldman School of Dental Medicine, and he is a current member of the American Association of Orthodontists. He has over two decades of experience using braces to improve smiles. If you have concerns about crooked teeth, you can schedule an orthodontic consultation at his practice, Drabik Orthodontics, by visiting his website or calling (585) 730-7700.