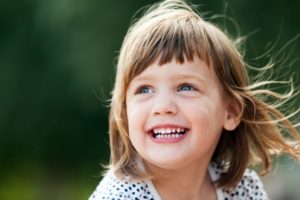 When you think of an orthodontist in Rochester, what do you picture? Most may be thinking of braces or a perfectly aligned smile. While traditional orthodontic services are part of their job, orthodontists also practice treatments that can shift the facial structure for a better appearance. This discipline is called dentofacial orthopedics, which is most popular for children because they're still growing. Keep reading to learn more about this type of orthodontics and whether a loved one at home could benefit from it.
What Exactly is Dentofacial Orthopedics?
While you may have never heard of dentofacial orthopedics, it's one of the most important services your orthodontist has to offer. This treatment can literally shift the bone structure in the face to give your children better facial aesthetics. But, more importantly, it sets them up for a beautifully aligned smile. In many cases, the upper and lower jaws aren't perfectly aligned, which can cause problems like crooked or worn-down teeth. Dentofacial orthopedics ensures that the upper and lower jaws are in alignment, which in turn delivers a beautiful and functional smile.
When Do Dentofacial Orthopedics Become Necessary?
Dentofacial orthopedics is needed when a correction to the bite is beyond the scope of regular orthodontics. For patients with severe overbites, underbites, or crossbites, dental orthopedics can help them achieve alignment and a more balanced appearance, all while avoiding surgery. It can also stimulate the development of a jaw that is undergrown so it lines up properly in the bite.
Advantages of this Advanced Orthodontic Treatment
Your orthodontist may recommend dentofacial orthopedics because of these unique advantages:
Allows painless treatment for crooked or overcrowded teeth as well as jaw alignment problems when detected early.
Early treatment sets the patient up for success, decreasing their risk of major facial problems in the future.
This face-focused approach not only helps the smile, but it ensures that the entire face has ideal structure.
Crooked or crowded teeth are harder to clean, which is why this treatment can help patients take better care of their oral health.
Could Your Child Benefit from Dentofacial Orthopedics?
While there's a good chance your child could benefit from dentofacial orthopedics if they have crooked teeth, the best way of knowing is to visit your orthodontist for a consultation. They will carefully examine your child's face, smile, mouth, and jaw before making the proper recommendation. They will develop a personalized treatment plan to give you a better idea of the timeline, the results, and the cost.
Does it sound like you or a family member could benefit from dentofacial orthopedics? Contact your orthodontist to get started on this important treatment.
About the Orthodontist
Dr. Stan Drabik is an experienced orthodontist who wants to offer his patients treatments tailored for their needs. That's why he provides many types of services including dentofacial orthopedics, allowing patients of all ages to enjoy functional and healthy smiles. For any questions, he can be reached through his website or by phone at either of his Webster or Rochester locations.