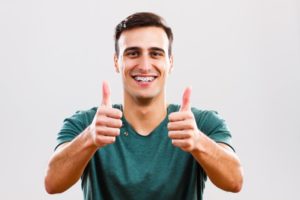 Did you know that the average American spends about $5,000 to $7,500 on braces without dental insurance? And, that's just for the braces themselves—not the visits to your orthodontist, X-Rays, or other diagnostics that go along with treatment. If you have a son or daughter at home that needs braces, your orthodontist has some important information that you need to know. Keep reading to learn more about how dental insurance applies to your child's orthodontic treatment.
Are Braces Covered by Dental Insurance?
If you have a loved one at home that needs braces, you may be wondering how to know if their orthodontic treatment is covered by your dental insurance. While every plan is the same, most dental insurance plans will at least partially cover braces for children under age 18. Notably, some insurance won't cover your child's braces if you switch plans during treatment, turning orthodontics into an out-of-pocket expense. You should stay with the plan that your kid starts treatment with to avoid unnecessary costs.
How to Save with Dental Insurance
Once you've figured out the type of coverage your plan has for your little one's braces, there are some steps you can take to save money on treatment.
Know Your Maximum
Primarily, it's important to remember that you have a yearly maximum. This is the most your dental insurance is willing to pay for dental care in one year. Because braces require a longer treatment time, you can save money by getting your son or daughter started towards the end of the year. This will allow you to utilize your maximum, and then access a whole new set of benefits when it resets in 2020.
Take Advantage of Your Deductible
Another factor to keep in mind with your dental insurance is your deductible. This is a fee that you will need to pay to essentially unlock your child's year of orthodontics. Once it's paid, you won't have to spend on your deductible until the next year. So, if you've already paid this fee, it's in your best interest to schedule your son or daughter's orthodontic appointments before 2020 so you won't have an additional deductible.
The Exception
It's also important to know that while most plans at least partially cover braces for children under 18, they won't help out with costs for treatments like Invisalign. Because clear aligners are discreet and used to maintain aesthetics, insurance plans deem them as unnecessary treatments. So, if your loved one needs their teeth aligned, it's worth a short period of time with noticeable braces to achieve a beautiful smile.
Are you ready to save money on your child's braces? Remember these tips to help maximize your dental insurance while minimizing your out-of-pocket costs for braces.
Meet the Orthodontist
Dr. Stan Drabik is a highly-trained, board-certified orthodontist with experience in aligning the smiles of patients of all ages. He believes that finances shouldn't get in the way of quality orthodontics, which is why he wants you to know these tips for dealing with dental insurance. For any questions, he can be reached through his website or by phone at his Webster and Rochester locations.