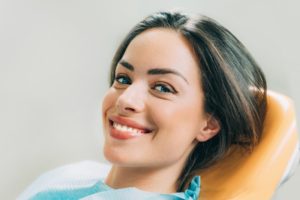 When it comes to orthodontics, many people may picture metal braces and the pains associated with them during treatment. However, there's a process that occurs even before your treatment starts that can be a real hassle. For years, orthodontists had to take impressions of their patients' smiles to develop a proper treatment. This process took time and was uncomfortable for the patient. Now, thanks to modern technology, your orthodontist in Rochester uses iTero to take 100% digital images of their patients' teeth. Keep reading to learn more about this process and its benefits.
What is iTero Digital Imaging?
When patients take their first step towards a straighter smile, their orthodontist needs detailed images or impressions of their teeth to create custom orthodontics. Before, the only option was an impression process that can be uncomfortable for the patient. Now, with iTero, your orthodontist can take digital images of your smile in a matter of minutes.
Your orthodontist will use a small scanner that fits into your mouth comfortably. Then, they will slowly but surely move this scanner throughout your mouth to capture important images of your gums and teeth. After just a few minutes when this scanning is complete, the technologically-advanced iTero software will piece all of these images together to create a digital version of your smile. What's even more unique is that you can watch this process unfold as it happens. Plus, you'll be able to see what your straight smile will look like before treatment even starts.
Benefits of iTero Digital Imaging
One of the biggest benefits of the iTero technology is its versatility. This technology can be used for many treatments that aren't limited to just orthodontics. However, it is perfect for orthodontic services because it can account for small details that can't be picked up by traditional impressions.
Additionally, this method is not only faster and less invasive than taking traditional impressions, but iTero digital imaging allows your orthodontist to get even more detailed and high-quality results.
Lastly, one of the coolest parts of this technology is what the patient is able to see and experience. You will be able to take a real-time look at your smile and then watch as iTero pieces together the puzzle. The best part is that you will be able to see what your teeth will look like after orthodontics well before you even begin your treatment, which ensures the satisfaction of the patient.
Are you considering orthodontic treatment? Find a dentist with the most convenient, comfortable, and accurate technology to give you high-quality care.
Meet the Orthodontist
Dr. Stan Drabik has decades of orthodontic experience, but he takes pride in staying current with the latest techniques and technology. That's why he offers the iTero digital imaging system at his practice. For any questions, he can be reached through his website or by phone at either of his two locations.