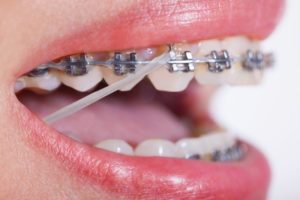 If you've been considering a straighter smile, Drabik Orthodontics is the place for you. This process is a journey towards a better looking and feeling set of teeth, which will bring you boosted confidence and self-esteem. When you make the decision to align your smile, you'll want an experienced orthodontist who is ready to provide you the personalized treatment that you need. Thankfully, Dr. Stan Drabik is here to provide expert care in Webster and Rochester. Keep reading to learn about your new favorite orthodontist and the benefits of visiting his practice.
Dr. Drabik's Training and Education
Dr. Stan Drabik is an orthodontist with over 20 years of experience who loves improving the appearance and health of his patients' smiles. He received his Doctor of Dental Surgery at SUNY at Buffalo School of Dental Medicine. Afterwards, his interest in aligning smiles led him to complete his orthodontic certificate at Boston University's Henry M. Goldman School of Dental Medicine. He believes that education is an important backbone that every good orthodontist or dentist should have.
In addition to his previous education, he stays up-to-date on the latest techniques and technology through membership in the American Association of Orthodontists, American Dental Association, and the Seventh District New York Dental Association.
A True Family Practice
Dr. Drabik takes pride in the care he provides for his community. He enjoys the interactions he has and the relationships he builds with his patients. He believes that creating life-long relationships with his patients leads to the best overall treatment and experience.
At Drabik Orthodontics, the staff feels like family. Well, that's because it is family! Dr. Drabik recruited his wife and his adult children over the years to help him make his practice what it is today. The friendly and caring environment that each patient experiences can be attributed to the highly-trained team and Dr. Drabik's gentle touch.
The Background of Your Orthodontist
He met his wife in college, where they got married during his freshman year of dental school. From there, it was only right that his children ended up working at his practice when they got older. When he's not helping patients receive the smiles of their dreams, Dr. Drabik is enjoying the outdoors, traveling, exercising, or riding his Harley through the Finger Lakes.
Are you ready to visit your new favorite orthodontist? Visit Dr. Dan Drabik at his practice to get started on a beautiful, healthy, and of course, straight smile.
About the Practice
At Drabik Orthodontics, we offer traditional braces, Invisalign treatment, retainers, and so much more to provide you with the service that works best for your smile. We have multiple locations to serve our patients in Webster and Rochester. For any questions Dr. Drabik can be contacted through his website or by phone at one of our 2 locations.