AcceleDent – Rochester, NY | Webster, NY
Cut Your Orthodontic Treatment Time in Half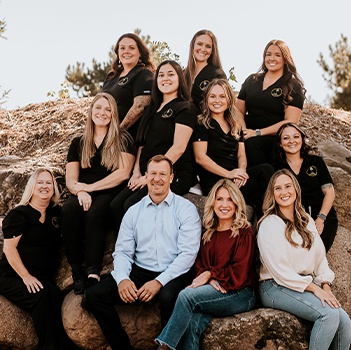 One of the most common complaints about orthodontic treatment is that it takes so long. Many patients have to wait several months — or a few years — before they achieve the healthy, confident, and well-aligned smile they deserve. In the meantime, they may become frustrated with all the lifestyle adjustments that orthodontic treatment requires. But that is changing! AcceleDent is a revolutionary technology that can decrease treatment time by up to 50 percent! Let's talk more about this remarkable tool.
Why Choose Drabik Orthodontics for AcceleDent?
Not every orthodontist in our area offers AcceleDent
Dramatically reduce treatment time
Experience more comfortable, more predictable treatment results
Benefits of AcceleDent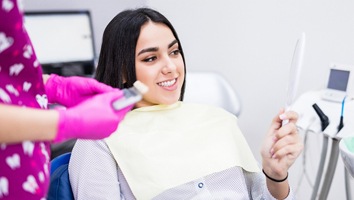 AcceleDent offers numerous advantages, including:
It can drastically reduce overall treatment time
It can work along with either traditional metal braces or Invisalign
It is easy for patients to comply with AcceleDent in Rochester — you can use it in the comfort of your own home!
It can increase the comfort of your orthodontic treatment
It is completely non-invasive and very gentle
It contributes to more predictable, more accurate, and more satisfying treatment results
How AcceleDent Works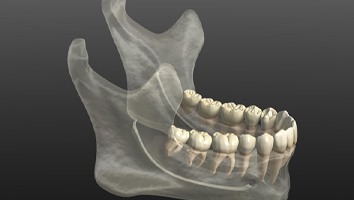 In order to move teeth, the bones around them have to be remodeled. Bone remodeling takes place through a natural process wherein the body breaks down the bones and rebuilds them. AcceleDent in Webster speeds up the bone remodeling process in the jaw, thus leading to faster tooth movement. AcceleDent uses a patented SoftPulse technology to send micropulses into the bone that supports your teeth. The micropulses, which are precisely calibrated vibrations, increase the cellular activity in the bones.
Using AcceleDent is easy. Dr. Drabik and Dr. Peres will provide you with the AcceleDent mouthpiece, which will easily fit over your Invisalign aligners or braces. You'll place AcceleDent in your mouth for about 20 minutes a day. It is a hands-free treatment, so you'll be able to watch TV or read a book while AcceleDent is working its magic. You don't have to worry that AcceleDent will cause you pain; in fact, it delivers 200 times less force than ordinary chewing and eight times less force than a powered toothbrush.
Are You Ready to Experience AcceleDent?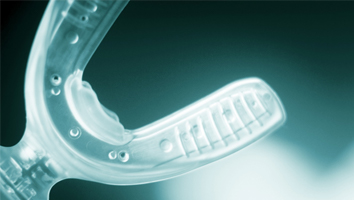 Orthodontists love AcceleDent because it delivers more predictable treatment outcomes and happier patients. Patients love it because it is comfortable and safe — and it can give them their dream smile much faster than they anticipated!
If you are thinking about getting orthodontic treatment and would like to receive it from an orthodontist who offers AcceleDent, contact Drabik Orthodontics today to schedule your consultation.